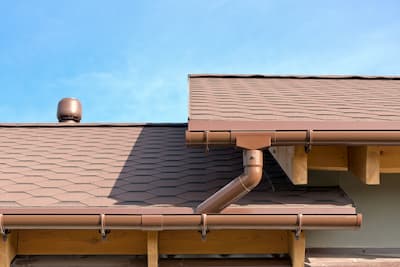 By maintaining your roof with routine roof cleaning, you'll also be maintaining the overall look and well-being of your San Diego home. Over the course of time, exposure to the elements can cause your roof to develop all sorts of unsightly and destructive growths that affect it, your home, and even you:
Algae
Bird droppings
Water spots
Pollen
And more
While you can't always prevent these growths from developing, you can get them removed quickly and thoroughly by looking to Power Jet Pressure Washing Service for professional roof cleaning. Our pressure washing team will lower the pressure to use a gentle yet effective soft washing technique, which will restore your roof to like-new condition while helping you enjoy practical benefits such as:
Better Curb Appeal
Curb appeal is an important quality for your home to maintain, especially if you believe you'll be selling it at some point down the road. Since curb appeal is contingent upon the beauty of your home's exterior, keeping its roof looking great is a solid way to maintain this quality. Routine roof cleaning stands out as the most effective way to maintain the look of your roof and home.
Higher Property Value
A roof is expensive, so its condition absolutely comes into consideration when people are considering buying a home. So, to ensure your home maintains the highest possible property value, make sure to keep its roof in tip-top condition at all times. An effective, affordable way to keep your roof standing strong is to invest in annual roof cleaning.
Reduced Need for Roof Repairs
Being blindsided by the need for an unexpected roof repair can be a harsh blow to your budget. You might not even be in a position to pay for repairs at the moment, leaving you indefinitely stuck with a faulty roof. To reduce the likelihood of finding yourself in such a situation, reduce the need for roof repairs by investing in roof cleaning on a once-yearly basis.
Longer Roof Service Life
As stated above, a roof is expensive. Like repairing your roof, replacing it might be out of your budget for quite some time. This means you'll want to strive to get as many years of use out of your roof as you can. Fortunately, routine roof cleaning will help to keep your roof in the best possible condition, ensuring you get the longest service life out of it.