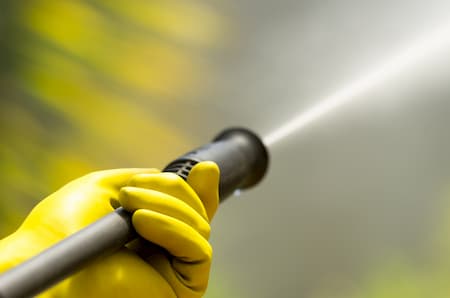 When you decide that you're ready to put your San Diego home back on the market, take some time beforehand to get it market-ready with professional pressure washing. This work is affordable, and it can be handled in as little as a short afternoon, and the payoff will be worth the minimal effort. After all, this work will pay off right off the bat by providing these compelling qualities to draw in customers:
Curb appeal
Property value
Minimal repair needs
If you're looking to invest in pressure washing before listing your home on the market, the company to keep in mind is Power Jet Pressure Washing Service. We offer any and all of the services you should need to get your San Diego home market-ready in no time. Just some of the more essential services to ask us about are the following:
Concrete Cleaning
Your concrete installations will make one of the first and most significant impressions potential buyers will have of your home, so it's worth your time to get them looking their best before listing your home. With a concrete cleaning, we'll get these installations looking their best once more so that your home makes only the best impression possible.
Roof Cleaning
We're also capable of turning down the pressure and utilizing a soft washing method in our endeavor to get your home ready to be sold. One of the most essential soft wash services for getting your home sold is roof cleaning. This service will make your roof stand out in a beautiful way by effectively removing . . .
Water stains
Algae
Mold
Pollen
Bird droppings
General grime
Window Cleaning
Dirty windows have a way of bringing down the look of the rest of your home and interested buyers will take immediate note of this reduction in appearance. They'll also note that dirty windows are inefficient. To ensure your windows don't hamper the selling process like this, invest in window cleaning prior to listing your home.
House Washing
A great way to cap off the pressure washing process is with house washing. After all, clean windows, roofing, and other components will likely go unnoticed if your home is generally defined by grime and blemishes. So, while you're preparing to have your home sold, be sure to specify you want a full house washing.