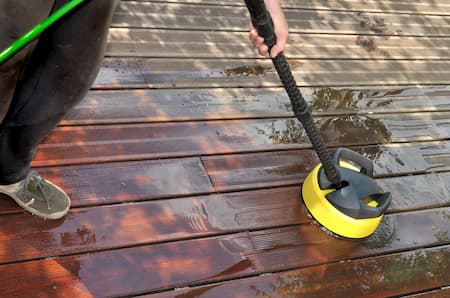 It's important to keep your Del Mar home's exterior clean and well-maintained, and the most effective way to do that is to invest in pressure washing from the pros at Power Jet Pressure Washing Service. We have plenty of experience in the industry, and that experience shines through in every job we undertake. So, you're guaranteed the best results when you look to us to handle . . .
Pressure washing
Driveway cleaning
Fence cleaning
Roof cleaning
Commercial pressure washing
Industrial pressure washing
And more
You shouldn't settle for less than the best when it comes to your home's exterior maintenance, and by looking to our Del Mar team to handle the work, the best is exactly what you're going to get every time. Please give us a call today to schedule your next pressure washing. We're happy to quote you a free price online or over the phone to help you budget for this work.
Routine Roof Cleaning Benefits Your Del Mar Home
Your roof never gets a break from the elements. Day after day, it can remain exposed to high winds, heavy rains, and a bevy of other damaging weather conditions. Over time, this exposure can leave your roof looking quite a bit less than its best - resulting in decreased curb appeal and a shortened lifespan for your roof.
Though you don't have any say in the weather conditions that will affect your roof, you do have the ability to get it back in shape after it's endured another year of harsh treatment from Mother Nature. To do so, simply schedule roof cleaning with our Del Mar team on an annual basis. Routine roof cleaning will pay off in the following ways:
Your roof will look beautiful, helping to boost your home's curb appeal
Your roof will require fewer repairs with routine cleaning
Your roof's service life will experience a significant boost
Your roof will be free of mold and algae that could affect your health
Quality Pressure Washing from Our Del Mar Team
Pressure washing continues to stand as the quickest and most thorough way to get your Del Mar property's exterior installations cleaned up and looking like new once more. Whether you're in need of driveway cleaning, fence cleaning, or even commercial pressure washing, we promise to get the job done right for a great price.