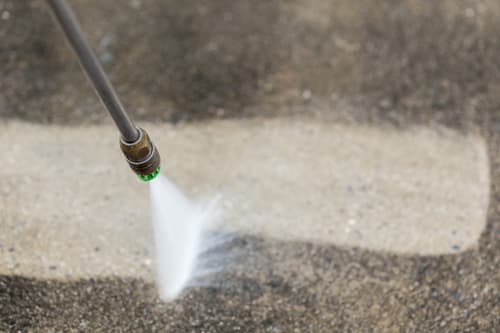 The most effective way to maintain your San Diego home's beauty is to invest in professional pressure washing from Power Jet Pressure Washing Service. We have plenty of experience in the industry, and we utilize every bit of that experience in an endeavor to get your home looking its best from top to bottom. Call us today if you would like to get a price quote for any of the services we provide:
Pressure washing
Driveway cleaning
Fence cleaning
Roof cleaning
Commercial pressure washing
Industrial pressure washing
And more
There's no substitute for experience when it comes to professional pressure washing, nor is there a substitute for complete dedication to customer satisfaction. That's why you can't go wrong with our San Diego team. We have the experience and the dedication to provide unbeatable results for all of your exterior cleaning projects. We look forward to working with you and making your home a standout in your neighborhood.
San Diego's Top-Rated Roof Cleaning Company
The quality of your roof has a direct effect on the overall look and quality of the rest of your home. So, it's important to keep your roof looking its best at all times. Unfortunately, doing so can be easier said than done, as your roof will remain subject to the harsh elements at all times of the day and night.
There is good news, though. No, you can't stop the elements from having their way with your roof, but you can get it back into tip-top condition in no time by investing in roof cleaning from our San Diego team. If you have this work handled on a once-yearly basis, you can enjoy all of the advantages that a beautiful, well-maintained roof provides:
Your roof will look beautiful, helping to boost your home's curb appeal
Your roof will require fewer repairs with routine cleaning
Your roof's service life will experience a significant boost
Your roof will be free of mold and algae that could affect your health
Let Our San Diego Team Handle All of Your Pressure Washing Projects
Whether it's concrete cleaning, deck washing, or any other pressure washing you're in need of, you can count on us to provide the work you need to keep your San Diego home looking simply stunning. We proudly offer an array of pressure washing services that will get your home back in shape, no matter how dirty its exterior might otherwise be.