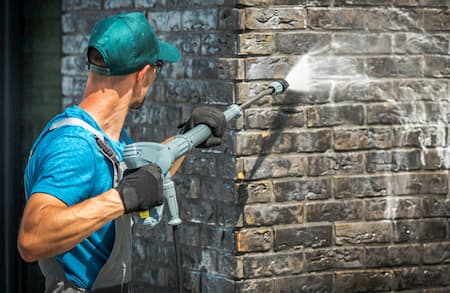 Over time, the weather will render your Encinitas home's exterior a dirty mess, and when that time comes, you can count on the local pros at Power Jet Pressure Washing Service to get it back in shape. Employing a team of experienced technicians who are dedicated to providing unbeatable service, our company promises 100% customer satisfaction for every service we handle:
Pressure washing
Driveway cleaning
Fence cleaning
Roof cleaning
Commercial pressure washing
Industrial pressure washing
And more
Your home deserves the best care you can get for it, and when it comes to pressure washing, the best care you'll find comes courtesy of our Encinitas team. Don't hesitate to give us a call today if you're in need of any professional exterior cleaning services for your residential or even commercial property. We'll be more than happy to provide all the information you need, including pricing information.
Quality Roof Cleaning in Encinitas
Your roof protects you and your loved ones from the oftentimes disagreeable elements, but what protects your roof? Nothing, unfortunately. Over time, exposure to the elements can put some serious wear and tear on your roof, leaving it looking bad and negatively affecting its well-being.
While you can't protect your roof from the elements, you can give it a pick-me-up after they've left it battered and blemished. To do that, you just need to look to our Encinitas team for professional roof cleaning. Be sure to have this work handled annually so that you can fully enjoy all of the advantages that it can offer:
Your roof will look beautiful, helping to boost your home's curb appeal
Your roof will require fewer repairs with routine cleaning
Your roof's service life will experience a significant boost
Your roof will be free of mold and algae that could affect your health
Encinitas's Top-Rated Pressure Washing Experts
Pressure washing is a vital part of your home's exterior maintenance, as it will not only keep the place looking great but also protect it from damaging algae, rust, and other such developments. If you're in need of any pressure washing service—concrete cleaning, deck washing, and more—give our Encinitas team a call to schedule an appointment.