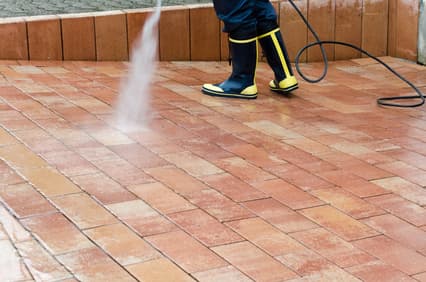 Pressure washing continues to stand as the quickest way to get your Rancho Bernardo home's exterior cleaned up, and you can count on Power Jet Pressure Washing Service to provide the best work in the area. We have plenty of experience in the industry, and that experience combined with our 100% satisfaction guarantee ensures you'll enjoy stunning results with every job we handle:
Pressure washing
Driveway cleaning
Fence cleaning
Roof cleaning
Commercial pressure washing
Industrial pressure washing
And more
Your Rancho Bernardo home is your greatest investment, and it deserves the best care you can get for it. You'll enjoy that quality of care when it comes to pressure washing if you leave that work in our dependable hands. Please give us a call today to schedule an appointment with our pressure washing pros. We also happily provide free estimates for every job we do.
Your Rancho Bernardo Roof Cleaning Professionals
A dirty roof has a way of making the rest of your home look dirty, no matter how clean and well-maintained it might otherwise be. So, naturally, it's important to keep your roof looking its best at all times. Of course, that can be easier said than done when you factor in the oftentimes disagreeable weather.
No, you can't stop the weather from wearing away at your roof, but you can have much of that wear undone in little time by looking to our Rancho Bernardo team for a roof cleaning. If you have this work handled once a year, you'll fully enjoy all of the advantages that a clean, well-maintained roof offers:
Your roof will look beautiful, helping to boost your home's curb appeal
Your roof will require fewer repairs with routine cleaning
Your roof's service life will experience a significant boost
Your roof will be free of mold and algae that could affect your health
Keep Your Rancho Bernardo Home Looking Great with Pressure Washing Services
We proudly offer a bevy of general pressure washing services that are guaranteed to keep your Rancho Bernardo home looking stunning. Whether you're in need of concrete cleaning, deck washing, or any other pressure washing service, you can count on us to get the work done right. Take a moment to check out our gallery to see beautiful before and after pictures of our work.