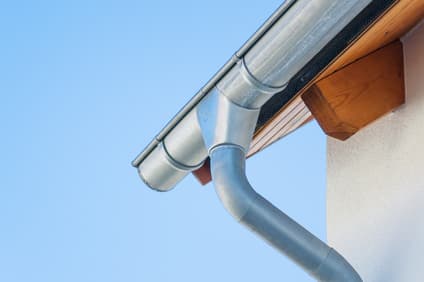 Your gutters may be noted for their utility, but since they're a prominent fixture, it's worth your time to maintain their appearance. An effective way to keep your gutters looking great is to invest in gutter brightening from the San Diego pros at Power Jet Pressure Washing Service. We'll provide quality work that will keep your gutters looking great, helping you to enjoy . . .
Increased curb appeal
Longer service life for your gutters
Higher property value
You simply can't beat the top pressure washing we provide. Our unbeatable quality of work will have your gutters looking every bit as good as new once more in no time at all. Give us a call today if you have any questions about our gutter brightening service. We'll be happy to answer your questions and provide a free price quote to help you budget for this work.
Why Pay for New Gutters When We Can Make Them Look New?
When the look of your gutters degrades enough, you may toy around with the idea of having them replaced altogether with beautiful new ones. However, doing so might prove to be a costly endeavor—and not even worth it when gutter brightening is a much more affordable alternative.
Yes, it's important that your home sport beautiful gutters, but it shouldn't be done at a great expense. Fortunately, our gutter brightening will restore your gutters to like-new condition in no time for a price that works well within your budget.
We'll Maintain Your Gutters Inside and Out
Of course, what good are your gutters if they look great but don't function the same? Not much good at all, we'd say. To ensure your gutters are in the best possible condition inside and out, pair your gutter brightening with a gutter cleaning from our San Diego team.
We'll thoroughly blast away all manners of debris and gunk from your gutters to ensure they function properly and keep your home protected from water damage. Please give us a call today if you would like to schedule gutter brightening and cleaning with us.
---
Recent Articles & Tips
Advantages Of Roof Cleaning

By maintaining your roof with routine roof cleaning, you'll also be maintaining the overall look and well-being of your San Diego home. Over the course of time, exposure to the elements can cause you […]

Pressure Washing To Get Your Home Sold

When you decide that you're ready to put your San Diego home back on the market, take some time beforehand to get it market-ready with professional pressure washing. This work is affordable, and it c […]