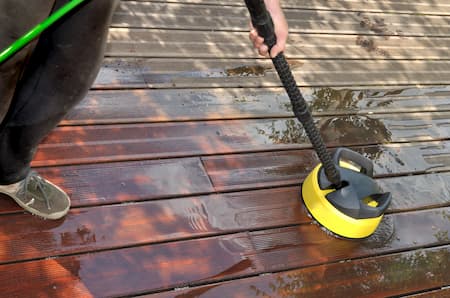 Do You Work With Commercial Clients?
Yes, our Power Jet Pressure Washing Service provides both commercial pressure washing in the San Diego area. We also offer industrial pressure washing services.
How Often Should I Get My House Washed?
You should have your house washed once a year to ensure it always looks great and to reduce the likelihood of exterior degradation. Many homeowners agree that spring is the best time to have your house washed.
Is It Safe To Use High Pressure Washing On All My Home Surfaces?
Not on all surfaces, as many of them could suffer wear from a high-powered cleaning. Delicate surfaces such as your roof, windows, screens, and softwood structures require a more delicate (yet equally effective) soft washing.
What's The Difference Between Your Services And Me Just Buying A DIY Pressure Washer Or Having My Staff Use A Pressure Washer?
By the time you've rented all the necessary equipment and cleaning supplies, you'll have spent almost as much as you might spend with us. That's not even factoring in what you'll be paying your staff as they handle the job instead of doing the work you've hired them for. What's more, by leaving the work to our pressure washing professionals, you're guaranteed to get the results you want.