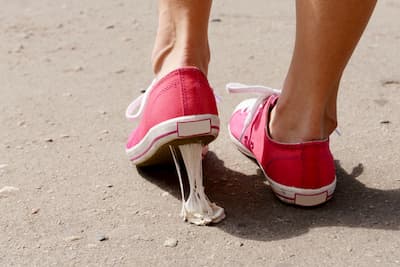 People aren't always going to treat your commercial property with the kind of respect you'd want them to—e.g., they might dispose of their old gum just anywhere they please. If careless customers have turned your San Diego commercial property into their personal wastebasket, it's time to invest in gum removal from the local pros at Power Jet Pressure Washing Solution.
Our pressure washing team will quickly and thoroughly remove any and all traces of improperly disposed-of gum from your commercial property. You might not have the time and resources to remove every wad of chewing gum from your property, but we most certainly do. If you're in need of professional gum removal, please give us a call today to schedule an appointment. We'll be happy to provide a free estimate over the phone.
Compelling Reasons to Invest in Our Gum Removal
Gum removal may seem like a relatively unimportant service to invest in for your business, especially when you consider the many other, more pressing matters you have to tend to. However, we assure you that this service is among the most beneficial you can invest in. There are many reasons to invest in our gum removal, and just a few of those reasons are listed below:
Gum is unsightly and might deter customers from returning to your establishment
Old gum harbors bacteria, which may cause employees and customers to become ill
Your employees may not have the right resources to remove gum in a cost-effective manner
Let Us Handle All of Your Commercial Pressure Washing Projects
In addition to gum removal, we offer graffiti removal, sidewalk cleaning, whole building washing, and a host of other commercial pressure washing services. No matter what job you need us to handle, you can count on us to provide solid results in a timely manner for a price that's guaranteed to work well within your budget.
Don't settle for less than the best when it comes to your commercial pressure washing needs. Instead, look to us to handle the work, and the best is what you'll get. Don't just take our word for it, though. Read through our testimonials page to get an idea of the quality of work we bring to each and every job we undertake. You won't be disappointed.
---
Recent Articles & Tips
Advantages Of Roof Cleaning

By maintaining your roof with routine roof cleaning, you'll also be maintaining the overall look and well-being of your San Diego home. Over the course of time, exposure to the elements can cause you […]

Pressure Washing To Get Your Home Sold

When you decide that you're ready to put your San Diego home back on the market, take some time beforehand to get it market-ready with professional pressure washing. This work is affordable, and it c […]