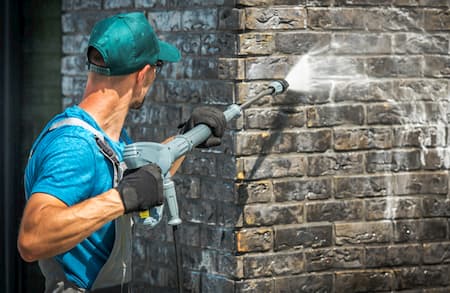 Commercial pressure washing is one of the most important investments you can make for your San Diego business, as it provides a wealth of advantages that will help your business to boom. A clean workplace is slated to be a productive one, after all, and there are many commercial pressure washing services you can invest in to keep it looking its best:
Sidewalk pressure washing
Commercial building washing
Window cleaning
Gum removal
And more
If you're looking to invest in any of these services, the company you need to keep in mind is Power Jet Pressure Washing Service. We make it our mission to provide unbeatable results for every pressure washing project we undertake, so you can count on us to provide the results you need for your commercial property to enjoy all the benefits this service offers:
Better Curb Appeal Attracts More Customers
Customer service-focused businesses need to stand out in a flattering way in order to thrive. In order to make your San Diego-based customer service workplace stand out, keep its exterior looking great with commercial pressure washing services. By blasting away unsightly grime and other such blemishes, this service will help to make your business boom.
A Clean Work Environment Keeps Employees Motivated
Nobody functions their best (mentally or physically) in a dirty environment, and that, of course, includes your team members. If you find that your company's overall performance is lagging, consider investing in commercial pressure washing services. By getting the work environment cleaned up, you can help to motivate your team members to perform their very best once more.
Removal of Algae and Mold Keeps Everyone Healthy
Over time, algae and mold are likely to develop on and about your workplace. Once your employees become exposed to such growths, they could experience health issues, leading to frequent call-outs. Before this problem results in a substantial dip in productivity or health complications for your team members, invest in commercial building washing to blast away the harmful growths.
A Well-Maintained Workplace Retains Its Value
You're in business to make money but making money doesn't always involve growing your bottom line. Much of it also involves maintaining the value of your commercial property. An effective and low-cost means of doing so is to invest in routine commercial pressure washing, which will maintain your property's resale value by preventing substantial wear from developing.